In April 2021 we could conduct our first surgical camp under the leadership of Dr. Listle, our medical director of the Katate Health Center Project. We focused on hernia operations which we performed according to German standard with mesh implantation in adults offering a very unique opportunity to Kanungu people. In total 29 operations were performed in which our Ugandan doctors always took part. Their education was one of our main purposes during the surgical camp. One patient presented with a giant lipoma of his left flank which had grown to enormous size over the last 20 years. Many of these patients suffer from the stigma the community has put on them as "cursed" people. After the succesful removal of the 2.5kg heavy lipoma the patient was very lucky and could be discharged home after 3 days. Our operation theater team needs special recognition for their good work. Since Christmas we had no wound infections. For the same time no severe Covid-19 infection has been reported in our remote district of Kanungu. Our medical staff is vaccinated since March 2021. Our newly hired nurses have brought excellent team spirit and motivation which positively affects the government staff to the benefit of our patients. 
At the same time the completion of staff houses construction and the renovation of our out patient department has now finally made our dreams of a "new Katate" come true. People who still now the old Katate can hardly believe that it´s the same place ... "look, the old has vanished - all things have been made new."
On 16th of March 2021 we received a surprising good news from our Katate Health Center: the vaccination against Covid-19 of our medical staff has started! The campaign will be coordinated by our Dr. Mercy. The Kanungu District received 4,300 doses of AstraZeneca vaccine. Health workers will be the first to receive the vaccination followed by willing individuals of the public at highest risk. We are proud that local government has chosen the Katate Health Center to launch the vaccination campaign against Covid-19.
After our first medical camp in November 2021 the development of the Katate Health Center continues - currently the "out patient department" (OPD) is under construction and renovation. Besides the patients in the wards our team of nurses and doctors sees about 50 patients with minor health issues in the OPD every day. That´s about 1400 patients in the OPD every month! Thanks to Dr. Hofmann and the Rotary Club Memmingen we are able to extend and renovate this very important building. Therewith we will have the renovation of ALL patient buildings completed. 
At the same time we are constructing and renovating staff housing units which we urgently need to accommodate the increasing number of medical personel in our Katate Health Center.  In April we have planned our next medical/surgical camp at Katate. At the same time we continue to receive memorable cases among our patients. Lately our whole team stood together to fight for the live of a mother and her newborn child during a difficult pregnancy with rupturing of the tissue, massive bleeding which even led to resuscitation of the mother. The team was fighting for hours, several units of blood needed to be transfused and the patient needed emergency surgery. Both mother and child are stabelizing and survived the incidence. Directly after (around 10:30 pm) a 5-year old boy was rushed in who needed emergency surgery after he fell over and hurt himself. Our manager Martin contested to this stressful and exciting day with the words "All in all, it was amazing to see everyone value life and everyone rushing to do something to help the situation. Without this project, this woman would definitely had died. Without your help, the days after would be burials ... Everyone in the hospital was concerned. Such moments of panic bring out the best values of what life should be - living for others because others have lived for us."
Despite the Corona pandemic Dr. Listle was able to travel to Uganda for two and a half weeks to perform the 1st medical camp at our Katate Health Center. Services such as ultrasound scan, eye screening, testing for cervical cancer and free doctors´ consultation were offered. The number of patients was very high and our medical team together with Dr. Listle saw 150 - 200 people every day. Some came for operations and our team performed the first inguinal hernia repair with Lichtenstein technique, venous stripping, hernias of the abdominal wall, hemorroidectomies accompanied with the "usual" emergency c-sections. The camp brought the team and the hospital ressources to their limit but it demonstrated the enormous growth of our project during the last months. How much in need the people of the Kanungu District are! One 40-year old man came at night after a 1,5 hour ride on a boda-boda (little moped) with bowel obstruction and vomiting due to a very large stuck inguinal hernia. He had to be operated immediately to safe is life. He recovered quickly and could be discharged after 5 days without any complaints. "Mukama assimwe - Praise the Lord" as our beloved brethren use to say in these situations. 
Most of the people presented with chronic conditions due to their rough living and working conditions (digging in the fields), unclean water, chronic infections, parasites. "It is a hurting community" our manager Martin Atukwase often said but this camp showed that we are willing to take the challenge to show people that we care. Because God cares. Because God is Love and we have to act accordingly as good as we can. The whole team of Katate and Dr. Listle like to say "Webale mnonga - thank you very much" to all our friends and donors for all your loving support which enables us to make a difference and care for those in need. Be blessed and we wish everybody a blessed Advent season 2020!
We have seen good progress during the last two months: the construction of the roofed walkways have been finished. Due to a generous offering we could afford two more oxygen concentrators for our patient wards which were urgently needed for critical ill patients in serious conditions or premature born babies. 
We could start the renovation of the 3rd building after which we will even have a small pediatric ward! We are so happy to continue with the transformation of our little hospital. Also there was the first death due to Covid in the district the general situation in Uganda is stable. The international airport is supposed to re-open on 15th of October. God willingly we may to see our colleges and friends in Kanungu again this year ... 
Another highlight was the first emergency laparotomy which was performed by our Dr. Denis in an 18 year old nursing student who was suffering from an extra unterin pregnancy with severe bleeding in the abdomen. She was quickly diagnosed with our ultra-sound scan and emediatly operated and received blood transfusion. She recovered well and has been discharged home. We are grateful for this beautiful example that our project is growing well to achieve excactly what we were hoping for right from the start - to safe the lifes of th local people, to give them a 2nd chance, to treat them well when they are in need. Thank God!
The fruits of our efforts - the young couple is grateful for the delivery of their newborn baby by cesarean section. Before our project people had to travel long hours and pay too much money for these basic live-saving services.  Many of them couldn´t afford to travel and couldn´t afford the costs for medical services. Little stories like the young couple come to us every week, every month and that´s why we are doing this project. 
One important corner stone of our project is the carefully provided teaching for nurses and students on a routine basis as we can see our Dr. Denis and the crowd of masked students. Teachings about major important topics on internal medicine, hygiene, gynocology, obstetrics and general medicine are brought to our staff several times every month.
Unbelievable but true - the old cantine looked like this (1st picture). The owner was living inside with her husband and two children. She was washing cloths, food and children all in one bucket. The slum-like old cantine was getting more and more a harassment for our staff and a hygienic issue. And it became a symbol for the dark past of our health center which otherwise has been blossoming so well during the last year due to all our united efforts.
So we finally could demolish the old cantine and build a new one. We found a new cantine operator how brought staff and equipment, a refrigerator for cold drinks and finally our staff can enjoy their well deserved meal in a decent place in hygenic conditions. Good work deserves good food. The number of apprentices  rose from 9 during April/May up to 23 (!) in June/July. The old cantine operator lives in the village now.
Despite the corona crisis our Katate Hospital Project in making good progress. Even with the (softened) lock-down we can continue with our construction work and organize many meetings with officials within the micro political system of Kanungu District to ensure a fruitful cooperation of our public private partnership. Trust and cooperation between the partners is most important these days. All efforts shall lead to one goal - to give future and hope to the people of Kanungu they can trust that their needs are seen and that they are met.
And are efforts bear fruit - just read the small update on our twins Kato and Katuro down below ..!
In the midst of the chaos, the anxiety and the insecurity among many of us because of the Corona pandemic especially in Uganda some good news have to be announced. We have our first premature babies born in the Katate Health Center: twins in 33. week of pregnancy. With our new ultrasound machine the need for an emergency C-section could be detected in the young woman and our Dr. Denis performed the operation delivering the two baby boys healthy and the mother is well, too. Birth weight 1.6 kg! Now two weeks after the operation the two boys - Katuru and Kato - are breast feeding and well of. Even though there is no intensive care back up their chances to make it are good. Live will always find a way. We hope and pray and will do our best to serve the people in Kanungu district especially during these challenging times. We could discharge Katuru and Kato with their parents on 14th April 2020 in good condition after they have gained some good weight. To all of us in these difficult times - never give up hope - because life will always find a way.
Two months later (right side) in June the young couple showed up again with their twins at our little hospital for a follow up - the two boys have developed really well in the meantime and made up for the difficult start they had in the beginning. They are healthy and doing really well. It is these good storys of people we can help which makes it all worth fighting for ...!
While the new corona virus COVID-19 is spreading all over the world and bad news with it all around we in Katate have some good news to share. So let´s do that: we proudly announce our new ultrasound machine which will increase quality of service for our patients a lot! One of our nurses served as role model - both baby and ultrasound machine are in very good condition ;) !
Since the opening of our operation theater last month we had more than 80 deliveries and 20 c-sections along with some minor surgical procedures. Our team is doing great and the population of Kanungu is drawn towards this place of new hope for (often poor) patients. 
Actually we did two just in the first days of February. But let me tell you from the beginning ... Among other minor procedures in our operation theater we had at the beginning of February one night with 4 deliveries in our hospital - one of them to be our first C-section on 05.02. in the morning! All mothers and babies are well. It is such a great joy to see the excellent motivation and enthusiasm of our team in Katate these days! The mood at our end of year staff party a few days before was full of excitement about what is happening right now in Katate and everybody wants to be part of it: from the new security guard who is bringing great change in terms of security, our new doctors doing ward rounds every day and our highly motivated team in the operation theater. And we have been officially accredited as a blood bank unit.  Now we have to implement high quality every day routine in all our services and procedures at Katate. And we shall progress steadily "empora empora" as the people of Kanungu say - slowly by slowly. We are excited to see more to come. Mukama assimwe - Praise the Lord for all the good progress we could make recently! I was just writing these words when the next emergency c-section has arrived. Our team is doing such great work. Now the name our first baby is "Kasiime Grace", 3200g healthy, happily breast feeding. "Kasiime" means "let´s be thankful". The full name of our first baby therefor is "let´s be thankful for the Grace of God". 
     Dr. Denis on ward round with clinical officer Alex and nurse Shallot                 our new operation theater team with Dr. Mercy and visitors from the UK
Many thanks to all donors and partners! We will keep you up to date about the progress of our project!
the Katate Health Center-Team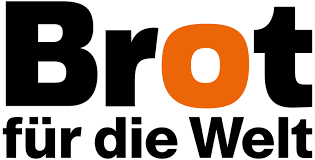 our project is supported by "Bread for the World" -
                                 - thanks a lot!